Regardless of the type of business you operate, the finance and accounting department is a critical source of operational innovation and competitive differentiation – this applies to sectors as diverse as consumer electronics and automotive manufacturing. It is through the finance team that new ideas for products and services or optimisation opportunities can be nurtured, financed, and driven to completion.

Unfortunately, in many organisations' legacy processes hinder the digital transformation of basic accounting operations, and block opportunities for innovation and growth. 

However, with development tools constantly breaking the barriers of automation, these organisations can use Robotic Process Automation (RPA) as a powerful on-ramp to the digital transformation process.

Through RPA, companies can significantly reduce time, optimise costs and improve accuracy of accounting and finance processes, freeing valuable resources up to find opportunities for growth and make those essential leaps in innovation. 

The following sections will explore why businesses should rethink the way they operate, discuss how the role of the finance professional is changing, examine the challenges inherent in legacy systems, and explain why RPA provides the prime opportunity for businesses to become leaders in digital transformation.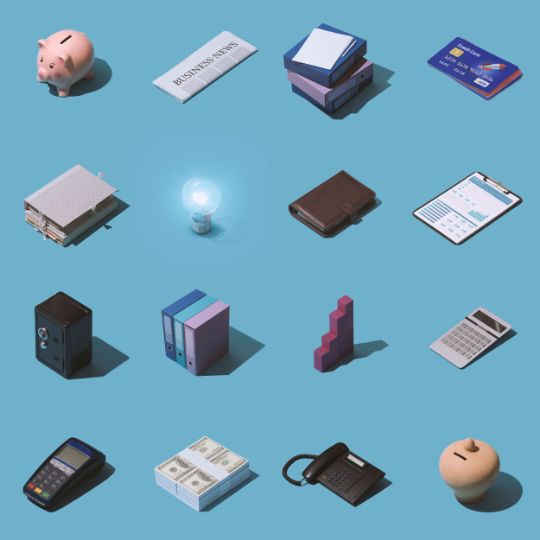 THE EVOLUTION OF FINANCE & ACCOUNTING
In these uncertain times, businesses across the world place a higher premium on financial wealth, starting with cost control and risk management. 

To ensure this financial prudence and better- manage risks, accounting departments find themselves under increased pressure to deliver more against stricter budgets. All areas of accounting operations, reporting and management support experience increased scrutiny. Business models and accounting roles are changing, with Chief Financial Officers (CFOs) and their representatives driving more informed strategic decisions across business disciplines. Finance professionals are now represented at the highest levels within organisations with the expectation that they use commercial and technical knowhow to advise senior business leaders. Indeed, CFOs are now crucial partners in enabling the growth of the business, providing appropriate financial data and insights. They also ensure that the business complies with the relevant regulations, while mitigating its risk exposure.

However, as this strategic focus has grown, finance and accounting professionals have struggled to balance this with the sheer volume and variety of the existing operational transactions associated with their jobs. In many cases, these professionals would rather be spending less time on routine accounting operations and more time on higher value work that drives strategic outcomes.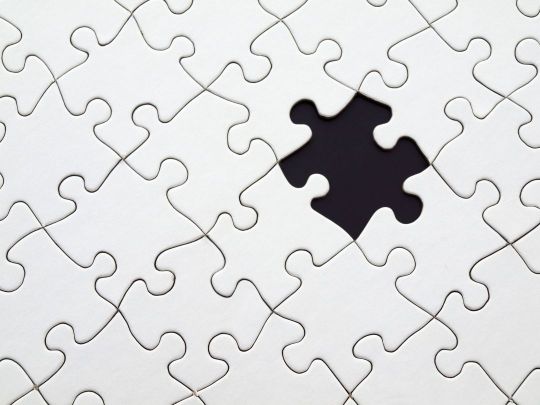 THE CHALLENGES OF DIGITAL TRANSFORMATION
In all industries, there has been a significant drive to embrace digital transformation initiatives to improve efficiency, take advantage of automation, and improve transparency within organisations.
However, this transformation has come with its own set of challenges. In the accounting and finance space these include legacy systems, paper- based documentation, unstructured formats, natural language interactions and fragmentation. These challenges must be addressed if an organisation is to truly make the most of digital technologies in its accounting function.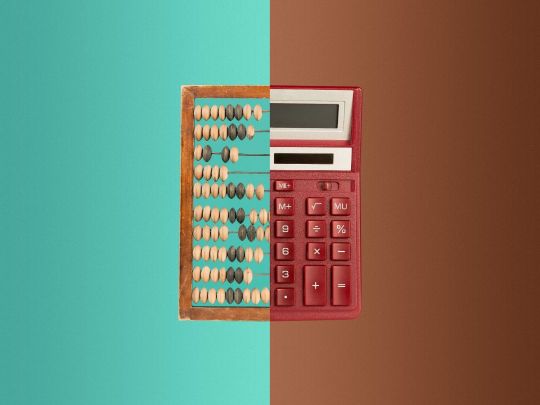 THE IMPACT OF LEGACY SYSTEMS
The introduction of Enterprise Resource Planning (ERP) software in the early 1990s set a precedent for multinational businesses to fundamentally change the way they interact with accounting and finance data.
In addition to re-engineering their processes, many large organisations substantially invested in modules and add-ons to these ERP systems, assigning much of their workforce to using and maintaining them. The processes were engineered to fit around programs such as SAP®, Oracle® E-Business Suite, Oracle® JD Edwards EnterpriseOne, and Oracle® PeopleSoft Applications.

Due to issues inherent in legacy systems, such as cumbersome maintenance requirements, integration challenges and lack of flexibility, many organisations have become sluggish in responding to the digital transformation challenge. In contrast, newer born-in-the-cloud businesses have a much easier journey since they do not rely on legacy applications. They are born digital. 

THE PERSISTENCE OF MANUAL DATA EXTRACTION
In many organisations, accounting documents such as invoices, purchase orders, expense statements, and even cheques are still being processed as physical artefacts.

As a result, they must often be scanned to create a digital copy and then archived in a physical storage location. This creates challenges. Firstly, data from the scanned document is not electronically readable unless a specialised Optical Character Recognition (OCR) software is employed. Secondly, the physical paper-copy still needs to be stored, adding an extra space and cost to the process.

Once data has been successfully extracted, it often takes the form of unstructured information or consists of a natural language understood only by humans, but not used by most software applications. Contracts and customer interactions that are audio-recorded are a good example of this – natural language needs to be reworked into a structured format that can be easily processed by computer systems. Once extracted and structured, the data will likely need to be manually recorded into the system to be processed digitally.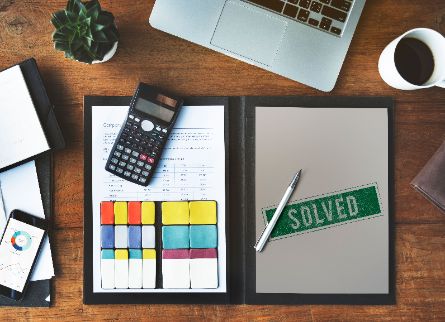 THE SHORTFALLS OF BUSINESS PROCESS MANAGEMENT
Until now, many of the process management methods implemented by businesses to overcome these challenges have not had the desired outcome.
For example, one common method used is to create programs that improve efficiency for some of the repetitive accounting processes performed by their staff. A typical Accounts Payable (AP) invoice processing workflow for a human might be as follows: 
First, they receive a paper invoice or an invoice by e-mail, which is approved manually or over email, printed and then submitted to AP. 

An AP clerk takes this invoice, reads it, verifies the approval, and extracts the data, inputting it directly into the accounting package.
Alternatively, for large firms that receive hundreds of invoices a day, this may be extracted into a spreadsheet and then imported into the accounting software.
Once it has been imported, the invoice is ready for payment and processed for payment disbursement based on the terms and frequency of batch runs.
AP professionals perform these payment runs manually by batching up invoices for payments, checking and removing duplicates and finally disbursing either for physical cheque prints or enhanced file transfer (EFT) to banks.
Prior to RPA, IT programs and their processes involved making the process efficient and visible through business process management methods. They streamlined the flow at a heavy development cost and, even then, process automation was not truly realised. This is where RPA comes in.

THE RISE OF ROBOTIC PROCESS AUTOMATION
The Institute for Robotic Process Automation (IRPA) defines RPA as, "The application of technology that allows employees in a company to configure computer software or a 'robot' to capture and interpret existing applications for processing a transaction, manipulating data, triggering responses and communicating with other digital systems".

Rather than hard-coding automation workflows and Application Programming Interfaces (APIs) into software programs, RPA mimics a person's actions in conjunction with existing systems. RPA works in the same way that a human worker reads and interprets data from a physical document and transfers this to multiple applications on their computer. 
Robots can seamlessly move data across boundaries, from one application to another, mimicking activities such as clicking, typing, and moving between windows. In addition, these robots can use native and add-on Artificial Intelligence (AI) and Machine Learning models (ML) to enhance overall capability and learn from experience over time.

For accountants and finance professionals, RPA can play a crucial role in transforming their day-to- day operations.

In the past, organisations have off-shored many of their transaction-heavy accounting processes to labour arbitrage regions such as India, South East Asia and the Middle East. However, RPA can considerably improve efficiency and effectiveness, without the increased risks, decreased customer experience, and increasingly vanishing low-cost labour benefits from traditional outsourcing or offshoring key business processes.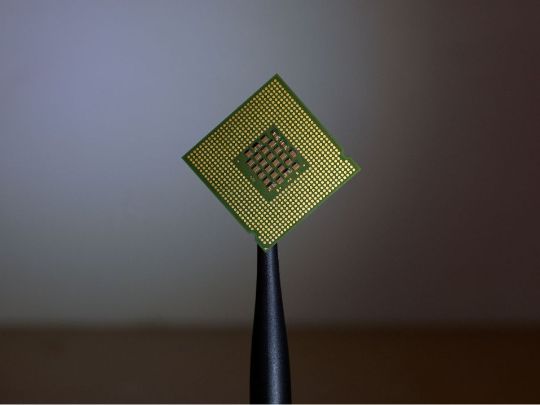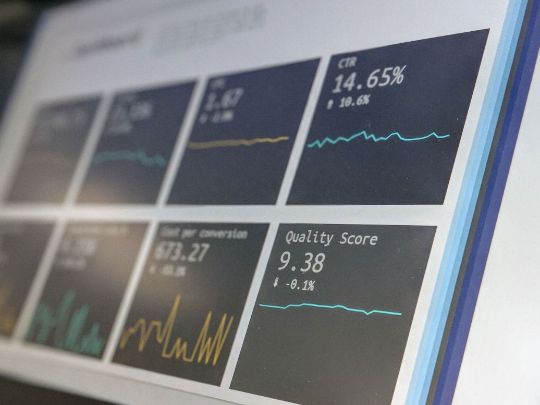 Accounting firms and service providers can begin to move away from the traditional approach of full-time-equivalent (FTE) revenue models, where revenue is determined by individual time-based productivity, towards outcome-based revenue models that consider value-add versus traditional transactional metrics.

The robots used in RPA are much more cost- effective at processing large volumes of repetitive tasks, working 24/7, seven days a week without fatigue. Although there are initial setup and ongoing maintenance costs, the return on investment (ROI) with RPA is significantly higher.

However, for many accounting departments, ROI may not be the only driving factor. RPA also provides improved risk management and compliance, accuracy, cycle time and throughput. This is essential for month-end reporting and for accounts receivable, lowering the Days Sales Outstanding (DSO) value. Robots also free up expensive resources to work on value-adding activities and focus on outcomes. This not only improves employee engagement, but competitiveness and customer experience as well.

FINDING THE RIGHT BALANCE WITH PROCESSES AND PEOPLE
With the use of RPA, accounting departments can now reliably automate numerous processes – a feat that seemed impossible in the past. The fitness criteria for choosing which processes to automate are listed below.

It must be a highly manual, repetitive and high-volume process
It must be a rule-based process
Must have low variation between processes
Inputs must be electronic or machine readable
The process and their application must be stable
The processes are already being performed by large teams
Variation is a key consideration. For example, if 90 percent of your transactions can be mapped in ten steps, but ten percent require an additional two steps to be completed after step three, this becomes an exception-to-the-rule that needs to be managed. Here, exception paths need to be built into the workflow to manage the variation. While these processes can also be automated, it will take time to build workflows into the robotic process. Therefore, the business must decide whether the additional time required delivers enough value. This is where the role of humans alongside RPA will change. As robots take over the routine and repetitive transactional processing tasks, finance and accounting professionals will be expected to become expert exception handlers. They will need to perform the complex, judgement-based transactions that the robots are not able to perform.

In the future, the role of managers in accounting departments will move away from managing people to driving value- adding activities from their staff. This includes exceptions and decisions that require human intervention, while the orchestration engine oversees operational performance. Finance and accounting professionals will omit data gathering, data entry and book-keeping from their job description. Instead, they will take on more advisory roles where their judgement and consultative skills will lead to becoming business partners.

THE KEY PROCESSES SUITABLE FOR AUTOMATION
PROCURE TO PAY
-Purchase order entry and delivery 
-Vendor verification and setup Vendor 
-Master-data management Vendor 
-Queries/helpdesk 
-Invoice receipt and classification 
-Invoice data extraction 
-Invoice data entry and interface 
-Two and three-way purchase order/invoice/ receipt        matching 
-Non-purchase-order invoice coding 
-Vendor statement reconciliation 
-Accounts payable accrual journal entry 
-Expense compliance audit 
-Payment processing
ACCOUNTS RECEIVABLE
-Sales order entry 
-Customer data setup 
-Customer data management 
-Billing/invoicing 
-Collection activities (dunning) 
-Cash application 
-Credit risk management 
-Dispute verification and resolution 
-Chargeback management
GENERAL ACCOUNTING
-General ledger and sub ledger reconciliations 
-Bank reconciliations 
-Inter-company reconciliations 
-Manual journal entries 
-Reclassification journal entries 
-Fixed asset accounting 
-Inter-company settlements 
-Financial close activities
TAX, TREASURY AND COMPLIANCE
-Data aggregation for tax liability 
-Convert data to tax basis 
-Complete tax return workbooks 
-Prepare tax returns 
-File tax returns and payments 
-Tax Accounting entries
FINANCIAL PLANNING, AND REPORTING
-Data aggregation for reports 
-Report preparation 
-Trial balance and balance sheet 
-Profit and loss 
-Cashflow 
-Variance analysis 
-Management reports 
-Statutory/regulatory reports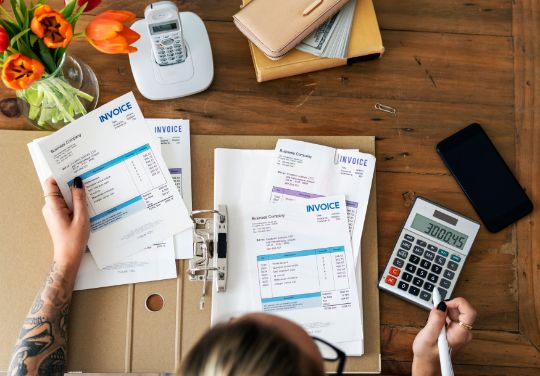 CONSIDERATIONS FOR AUTOMATION
A great starting point for organisations considering RPA is to automate basic processes such as invoice data entry and cash applications. These processes are best suited to carry out proof-of-concept (POC) studies before beginning the RPA journey. This can be followed by other processes such as billing and invoicing, as well as customer and vendor data setups.

However, general accounting processes are often fragmented as they are generated from periodic and event-driven activities. Therefore, the best way to automate these processes is to adopt a more agile and iterative approach to ensure that the most value is attained.

In addition, processes that incorporate activities such as manual journal entries should rather implement attended rather than unattended automation. This is because these processes may require the need for expert judgement or a customised computation specific to the event or scenario.

RETURN ON INVESTMENT
The results from RPA can be quite substantial. The table on the next page lists the outcomes of several RPA case studies relating to a variety of finance and accounting processes. The benefits are based on the ROI, percentage time reduction, and other related metrics dependent on the type of process and extent of automation.
UIPATH CASE STUDIES ON RPA IMPLEMENTATION FOR A VARIETY OF FINANCE AND ACCOUNTING PROCESSES
LOOKING TO THE FUTURE: RPA AS THE ON RAMP FOR ARTIFICIAL INTELLIGENCE
RPA, Artificial Intelligence (AI), Machine Learning (ML) and other advanced cognitive technologies are complementary to each other. While RPA alone can perform rule-based repetitive tasks, this can further be enhanced by embedding AI, ML and cognitive technologies.

This not only future-proofs RPA but enables it to act as the on-ramp for AI into the enterprise. It often starts with AI computer vision to allow easier, faster and more stable automation for virtualised environments. This is particularly useful in situations where traditional business process management methods that use SAP, flash, PDF, and images, etc. fail or are difficult to use.

Finally, exception management is another area of interest. Development tools such as UiPath are already using ML to enable robots to self-recover from simple exceptions. More advanced algorithms for exception management can be created by closely monitoring employee behaviour to create robots that can solve complex exceptions.

The question is, when is your accounting and finance department going to start the journey towards operational innovation and competitive differentiation using RPA, AI and Machine Learning?